LIVE URBN IN THE HEART OF CAMBRIDGE
Here, urban living is elevated to an art form and modern, spacious condo and townhomes residences that are canvasses for owners to create their own unique lifestyle. Steps to the local city energy, yet a world beyond the ordinary. The masterful synergy of stylish design and modern innovation.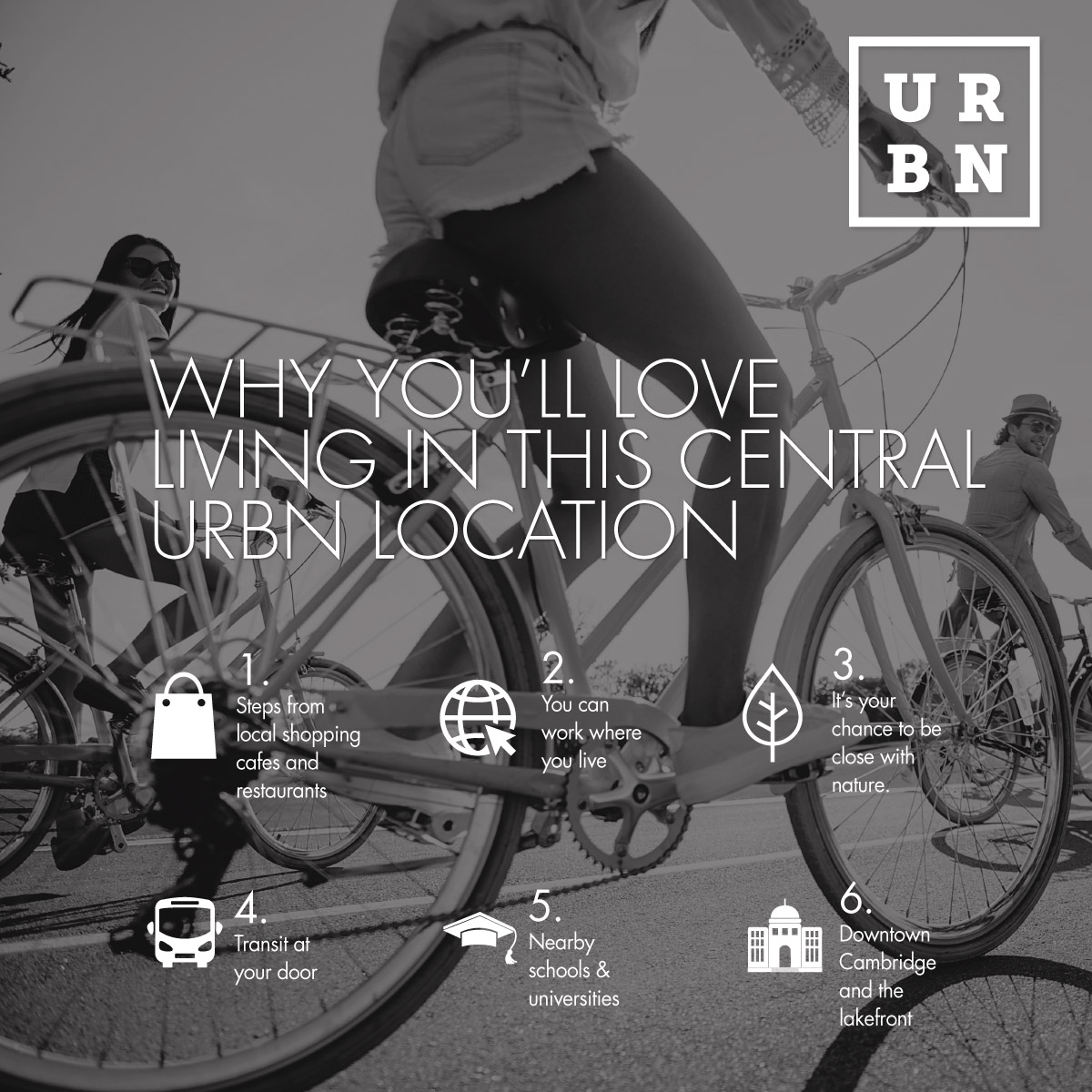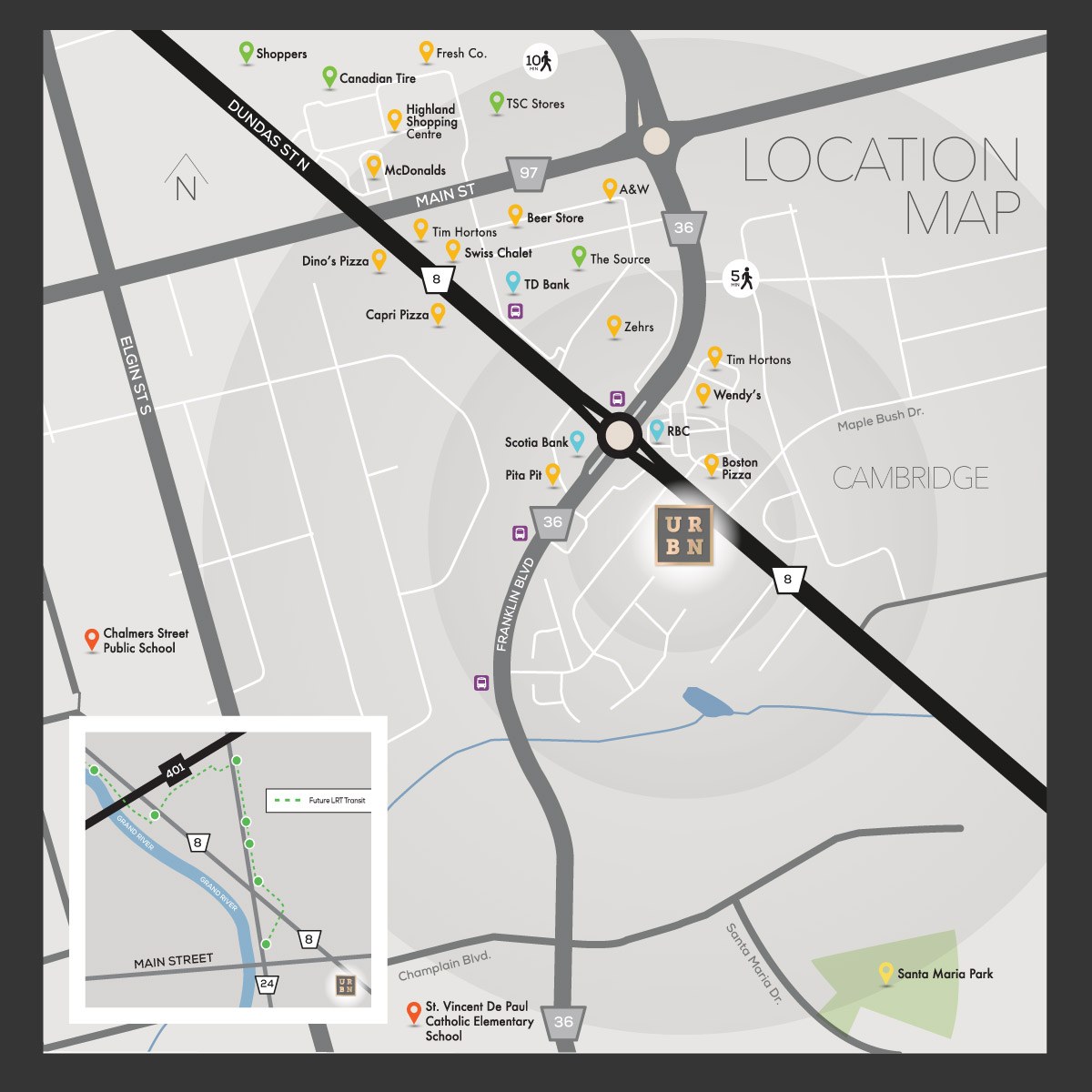 YOUR LOCAL COMMUNITY
Located on Dundas in mid-town Cambridge and nestled in a convenient and established neighbourhood, this community connects to countless exciting destinations. Whether you're an urban dweller or have outdoor pursuits, here are just six reasons why this URBN location is everything you've been looking for.
REGISTER YOUR INTEREST NOW